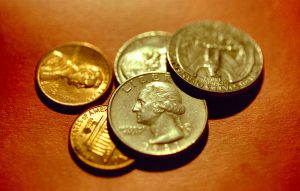 Joseph Sroka, CFA, CMT
Chief Investment Officer, NovaPoint Capital LLC
jsroka@novapointcapital.com
A key component of the investment strategy at NovaPoint Capital is owning companies that have demonstrated track records of annual dividend increases.
In December, three of the companies in our Dividend Growth strategy announced dividend increases: AT&T (T), Dominion Resources (D) and Pentair (PNR).  These companies represent diversification across economic sectors and are good examples of the types of stocks we own.

We favor companies with consistent dividend growth for the following reasons:
Rising dividends may be an indication of rising profitability and future prospects for growth.
A consistent dividend policy focuses management on rationing capital to its best uses.  Excess capital is shared with investors versus dragging returns or wasted on uneconomic investments.
Dividend payments are real versus announced share buybacks that may never come to fruition.
Rising dividends may serve as an inflation hedge for investors.
NovaPoint Capital LLC (@novapointcap) is a state Registered Investment Advisor based in Atlanta, Georgia.  We manage investment portfolios for institutions and individuals.  We also provide sub-advisory services for other investment advisors.  More information can be found on our website at: http://novapointcapital.com/
While NovaPoint Capital uses reasonable efforts to include accurate and up-to-date information in this post, errors or omissions sometimes occur. NovaPoint Capital makes no warranties or representations as to the accuracy of this post. Opinions expressed herein are subject to change without notice.