Retirement Plan Options for Business Owners March 21, 2017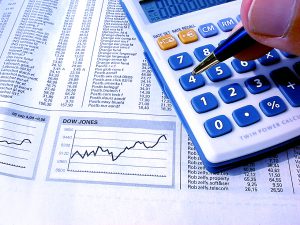 Joseph Sroka, CFA, CMT
Chief Investment Officer, NovaPoint Capital
Tel. 404-445-7885
Email: jsroka@novapointcapital.com
You started a business to provide for your family and your own long-term financial well-being.  One way to both minimize the taxes you pay on your earnings and build retirement assets is to set up a retirement plan for the business.
Whether you are an independent contractor, sole proprietor, or owner of a business with a few or many employees, there are retirement plan options that can benefit you as the business owner, as well as your employees.  Most of the tax benefits vary based on income and the type of business sponsoring the plan.
Individual Business Owners and Independent Contractor
A Solo 401(k) is most appropriate for an individual business owner if your income is less than $100,000 annually.  This allows for the owner/employee to defer taxes on up to 92% of salary to a maximum amount of $18,000.  The company can also provide a match of up to a 25% (or up to $4,875).  While FICA/Medicare taxes are due on the $18,000, there are no federal or state taxes to be paid.  In addition, the employer match is an expense to the business, so no taxes are due.  The Solo 401(k) also has a catch-up provisions for individuals over age 50 that allows them to defer an additional $6000.
For individual business owners with income between $100,000 and $216,000, either a Solo 401(k) or a SEP-IRA could be considered.  While each allows for a maximum of $54,000 contribution, a portion of the Solo 401(k) would be subject to FICA/Medicare, where the SEP-IRA is an expense to the business and is not subject to FICA/Medicare taxes.  We can perform a thorough analysis to select the best plan for your circumstances.
As your earnings continue to grow and you surpass the $300,000 mark, you should begin to consider a Defined Benefit Plan.  Depending on your age, this can be paired with a Solo 401(k) to allow you to defer taxes on $100,000 or more.  Annual contributions can exceed $200,000 for clients over age 55.  This strategy can provide tax savings of $100,000 or more.
Partnerships
For a partnership or company with all employees being owners, a standard 401(k) would have the same contribution limits as a the Solo 401(k) mentioned above.  The difference is that the plan will require a third-party administrator which adds a level of cost to the plan.
The SEP-IRA is an option as well, but all owner/employees are required to contribute the same amount to the plan.  This can be hard to accomplish if owners have different incomes or personal needs.
A Defined Benefit Plan, as described above, can also be used to allow for greater savings.
Businesses with Non-Owner Employees
For business with non-owner employees, a 401(k) with profit sharing is a common choice.  It not only allows the owner and employees to defer taxes on some personal income, but it can be an excellent tool to both recruit and retain quality employees.  Reducing employee turnover should also directly benefit your bottom line with reduced training and recruiting costs.  In addition, a Defined Benefit plan can also be paired with the 401(k) for additional benefits.  We can work with you to determine the potential costs and benefits.
As with all tax matters, we urge you to consult with your tax professional for your specific circumstances.
NovaPoint Capital LLC (@novapointcap) is a Registered Investment Adviser based in Atlanta, Georgia.  We are members of the National Association of Plan Advisors, and provide both advisory and fiduciary services to ERISA qualified plans for small to mid-sized businesses.  We also manage investment portfolios for institutions and individuals.
Joseph Sroka is the Chief Investment Officer at NovaPoint Capital.  He has 20-years' experience in the investment industry.  Prior to entering the industry, he was a U.S. Army infantry officer.  He earned his Bachelor of Science degree from the U.S. Military Academy at West Point and his MBA from the University of Chicago.  He is both a Chartered Financial Analyst (CFA) and Chartered Market Technician (CMT).
More information can be found on our website at: https://novapointcapital.com/
While NovaPoint Capital uses reasonable efforts to include accurate and up-to-date information in this post, errors or omissions sometimes occur. NovaPoint Capital makes no warranties or representations as to the accuracy of this post. Opinions expressed herein are subject to change without notice.
0