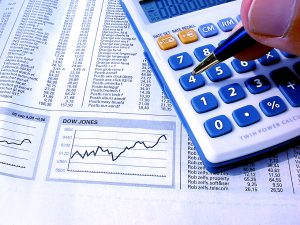 Alan J. Conner
President and Chief Compliance Officer
NovaPoint Capital LLC
aconner@novapointcapital.com
Retirement plan sponsors that violate their fiduciary duty are coming under fire for not providing adequate investment options, not pursuing collective fund and separate account options and not minimizing plan expenses.
Here is a list of Ten Questions every retirement plan sponsor should be asking during their periodic review of the plan's features and expenses.
What are the Plan's total expenses?
Total plan expenses should not exceed 2% of total plan assets.  This includes the expenses embedded in mutual funds and other investment products.
Who is the Plan's advisor and do they meet with the Plan sponsor/employees regularly?
Plan advisors are responsible for investment selection, investment monitoring and employee education.  If the Plan does not have an advisor then that responsibility falls to the Plan sponsor.
How and how much is the advisor being paid?
Advisors can be compensated either through a direct advisory fee or can be paid through 12b-1 fees and distribution payments from mutual fund companies.  The fees paid by mutual fund companies are often not reflected in reported plan expenses, but are ultimately borne by plan participants.  Advisor fees should not exceed 1% of total plan assets.
What percentage of employees are participating in the plan?
A higher employee participation rate, reduces plan sponsor liability, leverages administrative costs and allows highly compensated employees to maximize contributions.
How can employee participation be improved if the participation rate is less than 50%?
Employee education is a key factor toward improving participation rates.
Are deposits into the Plan made within seven days of the payroll date?
Deposits are required by law to be made within seven days of payroll date.
Do the investment options provide adequate diversification?
Plan sponsors are required to provide an adequate number of diversified investment selections to Plan participants.  There is no "magic number" of selections, but a "prudent investor" should deem the selection adequate.  This is where working with an advisor is especially helpful.
Are the mutual funds that are offered utilizing the lowest expense share class possible?
Mutual funds are often offered in multiple share classes with varying expenses, terms and restrictions. Plan sponsors should endeavor to offer the best funds at the lowest expense share class possible.
Are collective fund and separate account options available?
These options can often be less expensive than mutual fund options, but suitability varies by Plan type and asset levels.
Is the Plan sponsor satisfying its fiduciary obligation and is there a way to reduce its liability?
If a Plan sponsor cannot address some of the questions raised here, then a thorough Plan review and working with an Investment Advisor is a good first step in reducing potential liabili
Please call us at 404-445-7885 to start the conversation.
NovaPoint Capital LLC (@novapointcap) is a state Registered Investment Advisor based in Atlanta, Georgia.  We provide advisory services to ERISA qualified plans for small to mid-sized businesses, as well as manage investment portfolios for institutions and individuals. More information can be found on our website at: http://novapointcapital.com/
While NovaPoint Capital uses reasonable efforts to include accurate and up-to-date information in this post, errors or omissions sometimes occur. NovaPoint Capital makes no warranties or representations as to the accuracy of this post. Opinions expressed herein are subject to change without notice.